01

Mar

2019

Join us at JEC World 2019.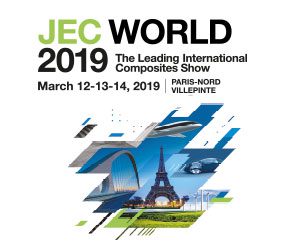 DEHONDT COMPOSITES will be present at JEC WORLD on booth V30, Hall 5.
Come and join us to discuss about our activities :
Reinforcement and semi-finisehd products made in biobased thermoplastic composite
Customized products on impregnation and laminating line
More information on www.dehondtcomposites.com .